Wyoming Moose Hunting at its Best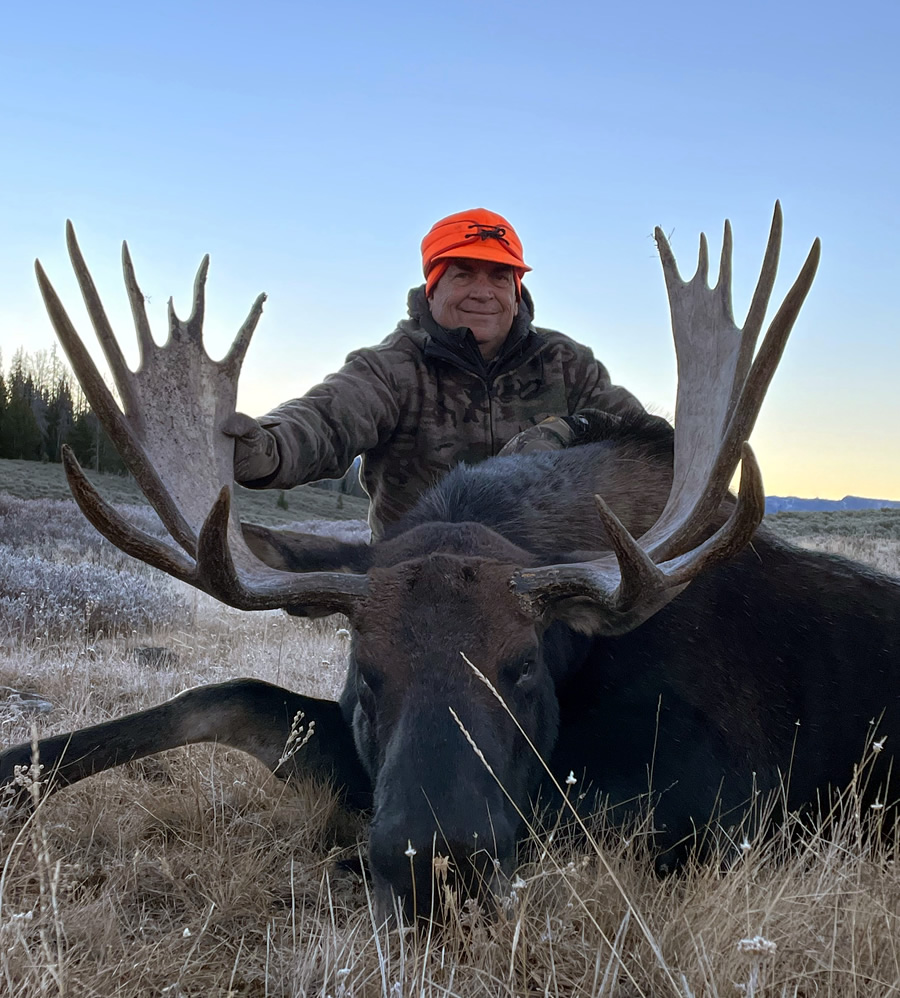 Thomson Outfitters invites passionate adventurers to embark on an extraordinary Moose Hunting experience, where the thrill of the chase meets the grandeur of Wyoming's wilderness.
Our Moose hunts promise a captivating blend of excitement and natural beauty, tailored for enthusiasts seeking an unparalleled outdoor escapade. Situated in Area 5, renowned for hosting the world record shiras moose, two of our four camps provide an exclusive gateway to prime moose territory. We start scouting for these majestic creatures during our summer trips in July, ensuring a head start on locating the finest moose habitats before your arrival. This proactive approach allows us to offer an unparalleled hunting experience, maximizing the potential for an unforgettable encounter with these magnificent creatures.
Our commitment to excellence is underscored by our impressive track record, boasting a 100% success rate from 2008 to 2011. Notably, one of our moose triumphed as the first-place winner in the WYOGA big game awards, scoring an impressive 341 SCI points. This accolade is a testament to the exceptional quality of the moose found in the territories we explore.
Choose Thomson Outfitters for a Moose Hunting adventure that transcends the ordinary, where every moment is infused with the spirit of the wilderness, and each pursuit promises the opportunity for an extraordinary encounter.
Book Early to Reserve Your Guide Service by Calling 307-360-8040