Experience the Thrill of a Wyoming Backcountry Big Horn Sheep Hunt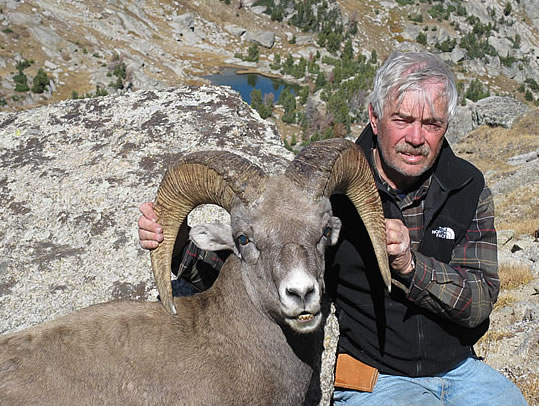 Big Horn Sheep Hunting expeditions take place at meticulously selected areas that stand as some of the state's best habitat. Each year, our seasoned hunters achieve remarkable success, with several individuals harvesting Big Horn Sheep scores exceeding 175 B&C points.
Our hunting grounds benefit from the proximity of the largest Big Horn Sheep herd, a majestic assembly that winters near Dubois, Wyoming. During the hunting season, a significant portion of this awe-inspiring herd migrates south to our prime hunting area, offering enthusiasts an opportunity to witness and pursue in their natural habitat.
The Big Horn Sheep hunting season runs September 1st to October 14th.
The convergence of premium hunting areas, impressive trophy potential, and the sheer health of the Big Horn Sheep herd promises an adventure of a lifetime in the rugged beauty of Wyoming's wilderness.
Book Early to Reserve Your Guide Service by Calling 307-360-8040